To do that, visit your Admin Panel, make your pointer click on the Payment icon (the last icon) and click Payment options.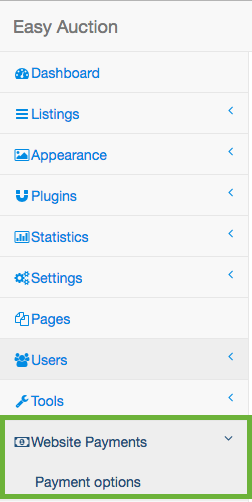 Now enter the duration of the Premium feature in the
Premium days
field. The duration of the Highlight feature can be altered in the
Highlight days
field.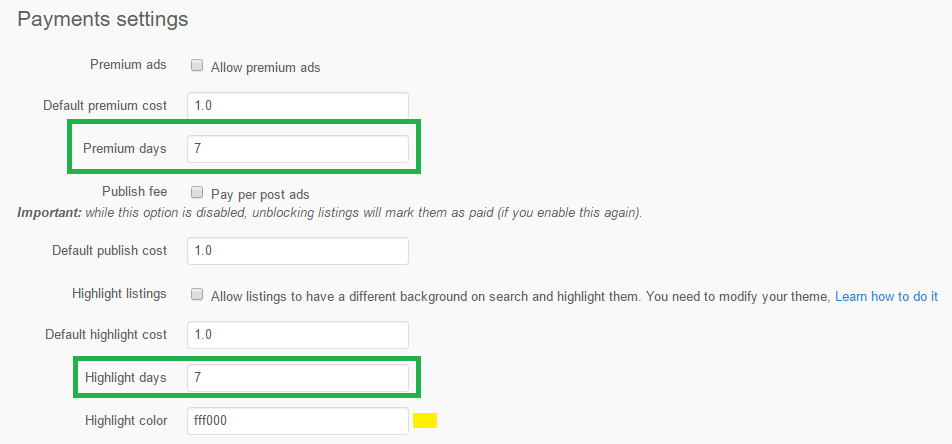 When you are satisfied with the changes you have made, scroll down and click the blue 
Save changes 
button.