You may choose to change the default ads text. The default ones are:

To change these ads, make your pointer click on the paint bucket icon in the Admin Panel and click Theme settings.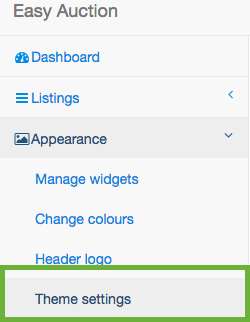 Click on 
Ads header +
 to expand this section.

Here you can change each ad to whatver text you like
If you want to include a link in the ad, you should do this with an HTML tag, like this:
<a href="websiteurl_here">link text</a>

So, for example, a tag like this:

<a href="http://google.com">Google</a>

would result in the link: Google

When you are finished, click the Save changes button.